23/11/2018     Business Blueprint workshop with Dale Beaumont
I attended this 1 day workshop called 52 Ways. Dale provided some great quality information to take your business to the next level.  If you are a business owner who is serious about their business, then you MUST attend this FREE business workshop.
52 Ways with Dale Beaumont | The Best 1 Day Business Workshop. Ever.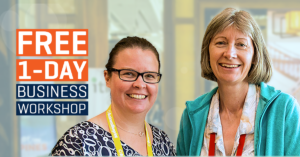 11/10/2018    Bendigo Bank Paradise Point Economic Update and business breakfast event raised $1140 for Drought Angels to support Aussie Farmers.